The Cricket Society were delighted to be entertained by guest speaker and Test Match Special commentator Simon Mann at the 2022 Spring Lunch at the Oval. Happening soon after the passing away of Shane Warne it was also an afternoon for reflection on the outstanding career of one of the greatest cricketers the world has seen.
Simon was kind enough to share a poem he composed on learning the news of Warne's shockingly early death which we reproduce below.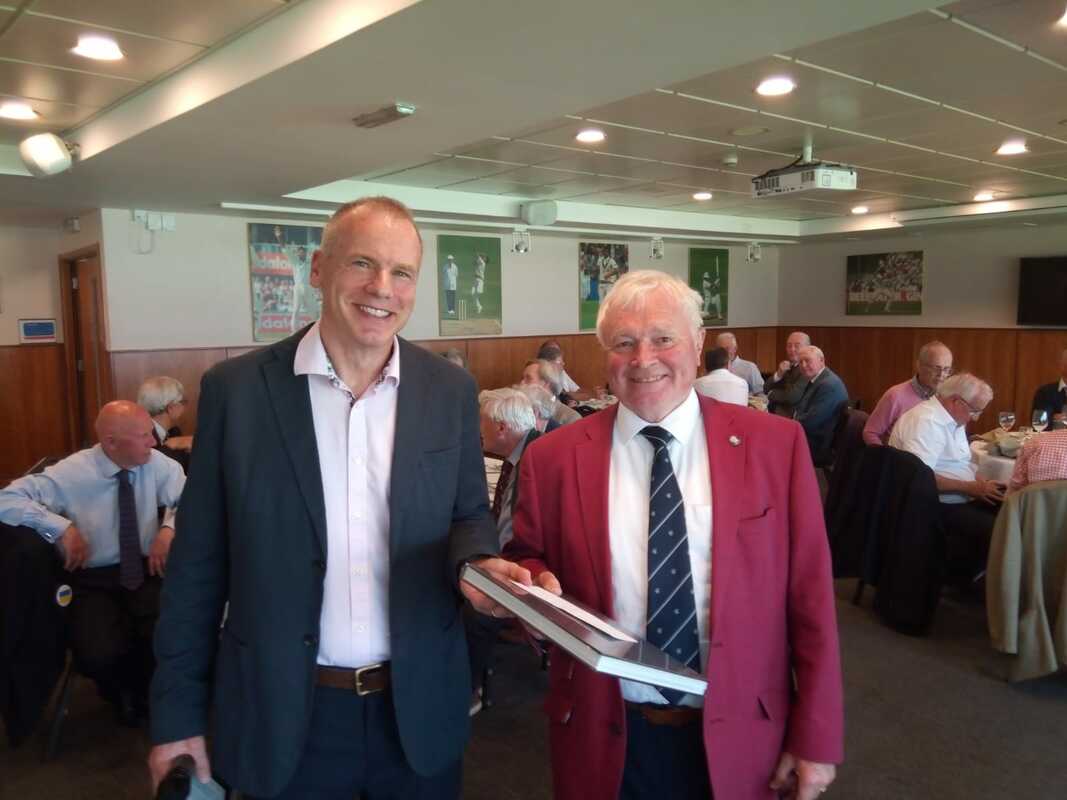 Simon Mann with the lucky winner of our heads and tails quiz.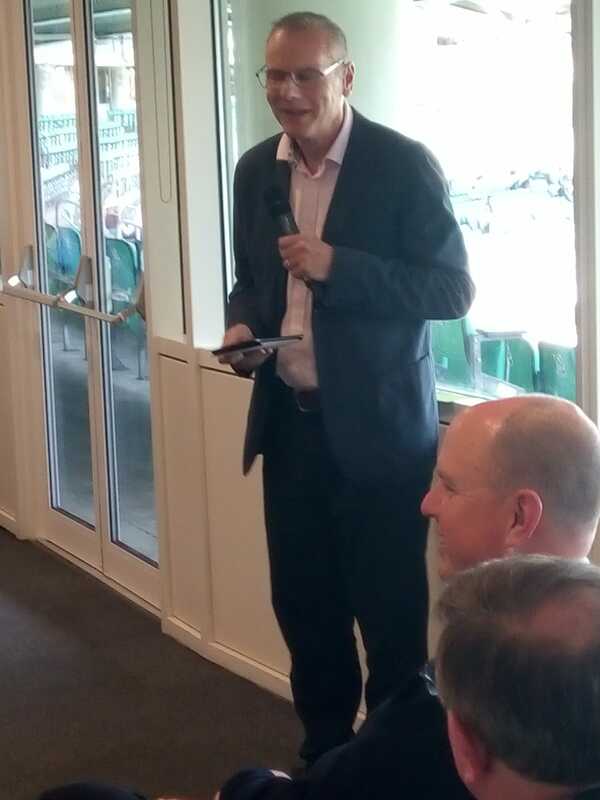 Simon in full flow entertaining Society members and their guests.
Farewell Shane
Farewell Shane,
We will never see your like again
You were a pain
To batters far and wide
Leg-spinner, googly, top spinner
Flipper, Zooter, shooter
You didn't really have them all
But you had it all.
And you were famous for that ball…
The day you spun it past Mike Gatting
From there - for a decade and more – you tricked and teased and terrified England's batting
Not with pace or swing
But with lethal spin
You truly were the king
You could spin them out
You could talk them out
And when you stopped playing, you talked some more
In commentary boxes from Lord's to Brisbane
From Cape Town to Nagpur
Your highest Test score was 99
One more run would have been fine
But, alas, you were caught on the rope
What a dope
They said,
But what does it matter?
You played with confidence and style
You revived a dying art
You earned the right to have a dart
Because that was you
Chance your arm, don't die wondering, have a go
And because of that you had the cricketing world in tow
You were Australia's national treasure
You had fun on and off the pitch
In almost equal measure
And by the end you were so famous, you had two funerals
One family; one state
You truly were a cricketing great
Final Test wickets tally: a staggering 708
So farewell, Shane
We'll never see your like again