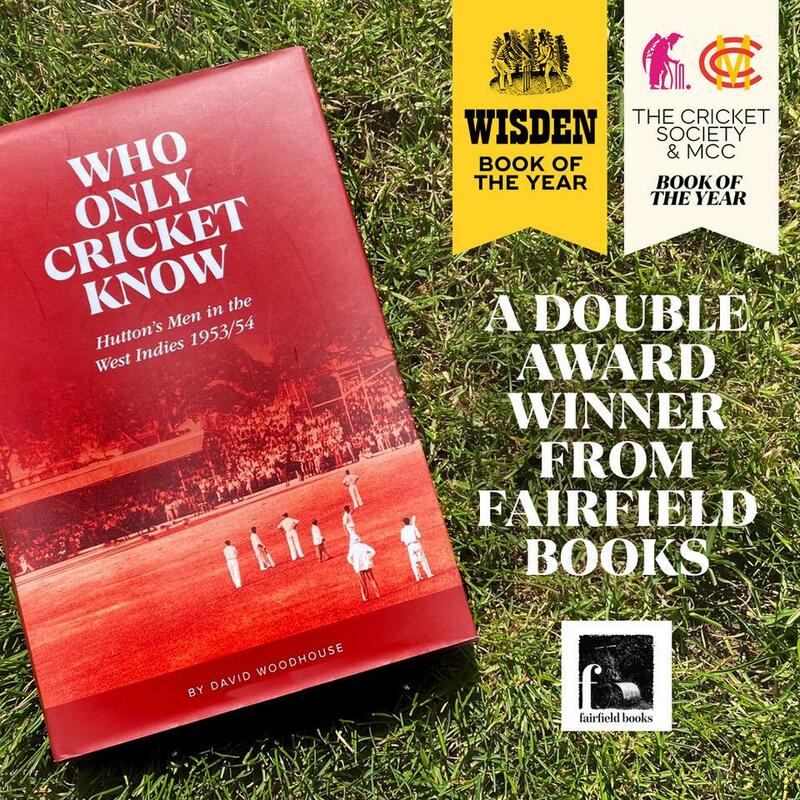 2022 Cricket Society/MCC Book of the Year Winner announced!
David Woodhouse wins with Who Only Cricket Know: Hutton's Men in the West Indies 1953/4, a compelling account of the most controversial tour since Bodyline. Go to our News page for further details. Cricket Society members are eligible for tickets for the awards ceremony in the Long Room at Lord's. You can ensure your attendance for 2023 by signing up now.
A flavour of the Society's publications
Members of the Society receive three issues of our Journal per annum PLUS digital access to the Bulletin with lively columns and letters on the latest events and controversies.
Non-members can get a flavour of the Society's output, including cricket journalist Raf Nicholson on the Women's World Cup and Johnny Briggs on the history of Wisden and Playfair, by going to our open access page.
The Ukrainian Crisis Appeal
The crisis in Ukraine touches us all, probably like no other matter since The Cricket Society was formed in 1945. We have donated £500 to this appeal. If you would like to donate personally click here DEC Ukraine Humanitarian Appeal
The British Red Cross launched a Ukraine Crisis Appeal to help distribute urgent aid and resources to those in need. In the last few days, Red Cross teams in Ukraine distributed over 30,000 food and hygiene parcels, provided warm clothes and other aid to around 8,000 people sheltering in metro stations. First aid training has also been delivered to over 2,000 people taking cover in metro stations and bomb shelters.
The Cricket Society was founded in 1945 and celebrated its 75th anniversary in 2020....
The Cricket Society is a national organisation with Members across the UK and beyond. It has branches based in London, Bath, Birmingham and Durham. It supports young cricketers, makes annual awards, holds regular meetings, publishes an acclaimed Journal and Bulletin and has its own cricket team.
Follow the Links and join us NOW!