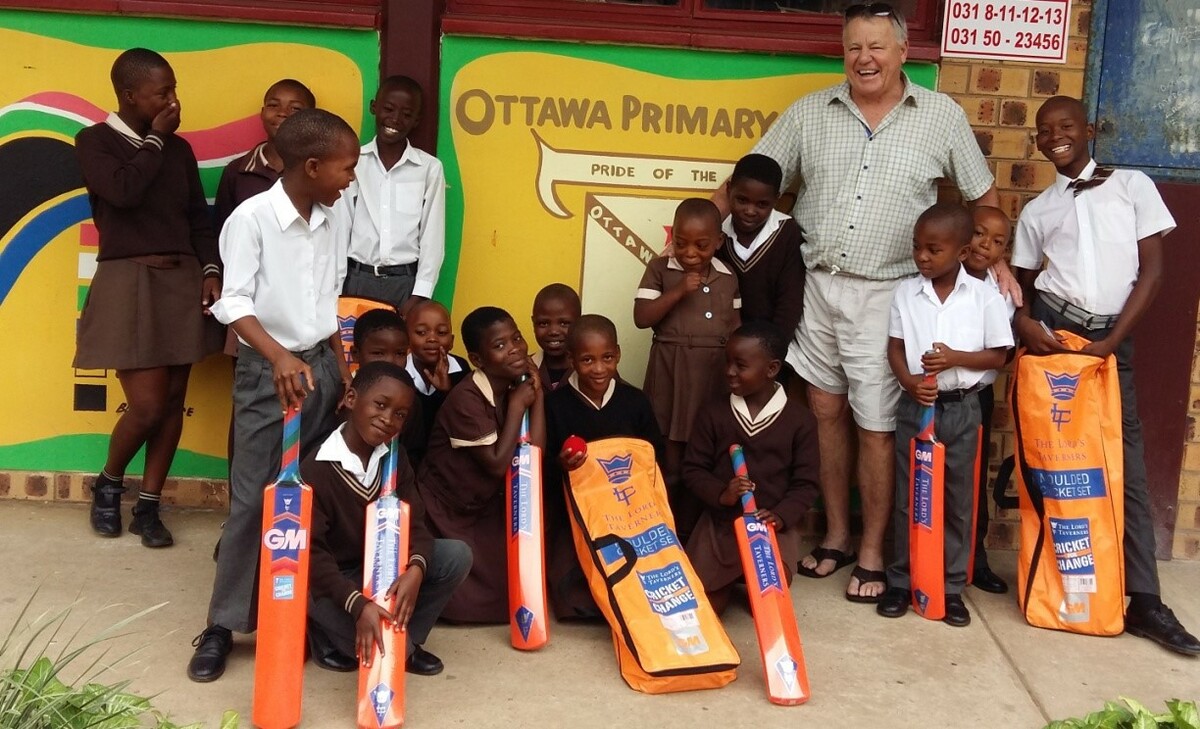 Cricket Society Latest News and Announcements
The Cricket Society is delighted and honoured to be hosting an evening at the Union Jack Club (Sandell St, London SE1 8UJ) on Monday 20 June 2022 with the cricketing legend Mike Procter. The talk will start at 7pm and finish around 9pm with a short interval at 8pm. Mike will be talking about his life in cricket including his playing days, his time as coach of South Africa and serving as a Test match referee. He will also be talking about his charitable Foundation (https://mikeprocterfoundationuk.org). Book your tickets here.
Stephen Chalke's recent interview with Scyld Berry is now available on our Publications page and can be accessed via this link.
Members can now access the latest issue of the Society's Journal online, just click through to Publications and browse on your laptop, mobile or tablet.
50th Anniversary Celebration Dinner in Manchester
Remember the 'gathering gloom' 1971 Gillette Cup pre floodlights semi-final at Old Trafford where Lancashire pipped Mike Procter's Gloucestershire in near total darkness? Our friends at the Mike Procter Foundation are partnering with Lancashire CCC to celebrate the match with an evening of reminiscences from some of the key players, including Mike Procter and David Hughes. Click here for more details and to book tickets.

2022 The Cricket Society/MCC Book of the Year Award winner announced!
This year's winner is David Woodhouse, whose Who Only Cricket Know: Hutton's Men in the West Indies 1953/4, wowed the judges with its fine research and elegant writing, telling the tale of the most controversial tour since Bodyline.
The other five shortlisted books were as follows:
- Evita Burned Down Our Pavilion: A Cricket Odyssey through Latin America, James Coyne and Tim Abraham, Constable
- Wilfred Rhodes, The Triumphal Arch, Patrick Ferriday, Von Krumm Publishing
- Hitting Against the Spin: How Cricket Really Works, Nathan Leamon and Ben Jones, Constable
- It's Always Summer Somewhere: A Matter of Life and Cricket, Felix White, Octopus Books
- Too Black to Wear Whites, The Remarkable Story of a Cricket Hero Rejected by the Empire, Jonty Winch and Richard Parry, Pitch Publishing
The other books considered were:
- Not Out at Close of Play; A Life in Cricket, Dennis Amiss, The History Press
- Beyond the Boundaries, Travels on England Cricket Tours, Scyld Berry, Fairfield Books
- A Tour but for the War, The story of the cancelled M.C.C. tour to India in 1939/40 and those due to participate in it, Guy Curry, Self-Published
- Myth-Busting: Indian Cricket Behind the Headlines, Gulu Ezekiel, Rupa Publications
- Boundaries, A Memoir, Roger Knight, JW McKenzie
- Late Cuts: Musings on Cricket, Vic Marks, Allen and Unwin
- Never Surrender, The Life of Douglas Jardine, Mark Peel, Pitch Publishing
- The Covers are Off, Civil War at Lord's, Charles Sayle, Wisden
The competition, run by the Cricket Society since 1970 and in partnership with MCC since 2009, is for books nominated by MCC and Cricket Society Members, and is highly regarded by writers and publishers. The 2021 winner was Ashley Gray's The Unforgiven, Mercenaries or Missionaries? The Untold Stories of the Rebel West Indian Cricketers who Toured Apartheid South Africa, Pitch Publishing.
There are no articles to display.