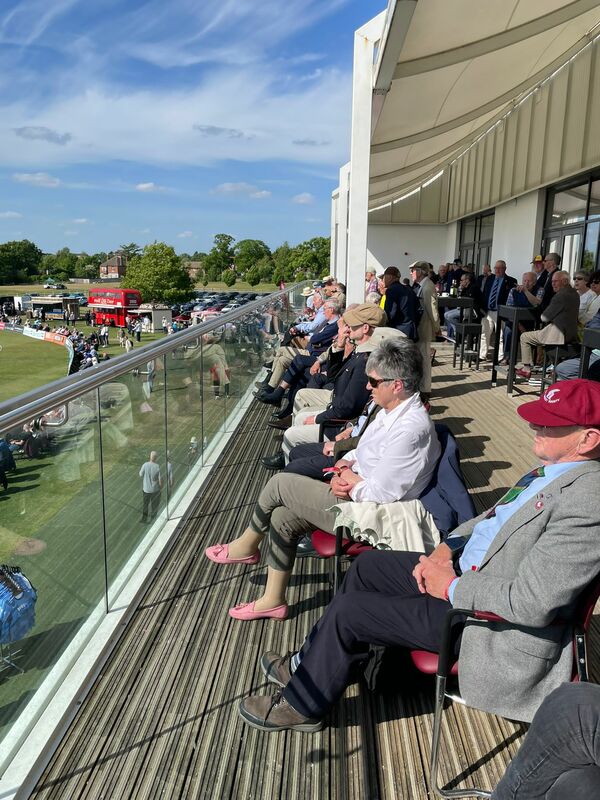 In Beckenham did Kubla Khan a pleasure dome decree. Well, actually it was Society legend Derek Barnard and not only had he arranged the PD, he'd also summoned up cracking summer weather to set up a glorious day at the cricket.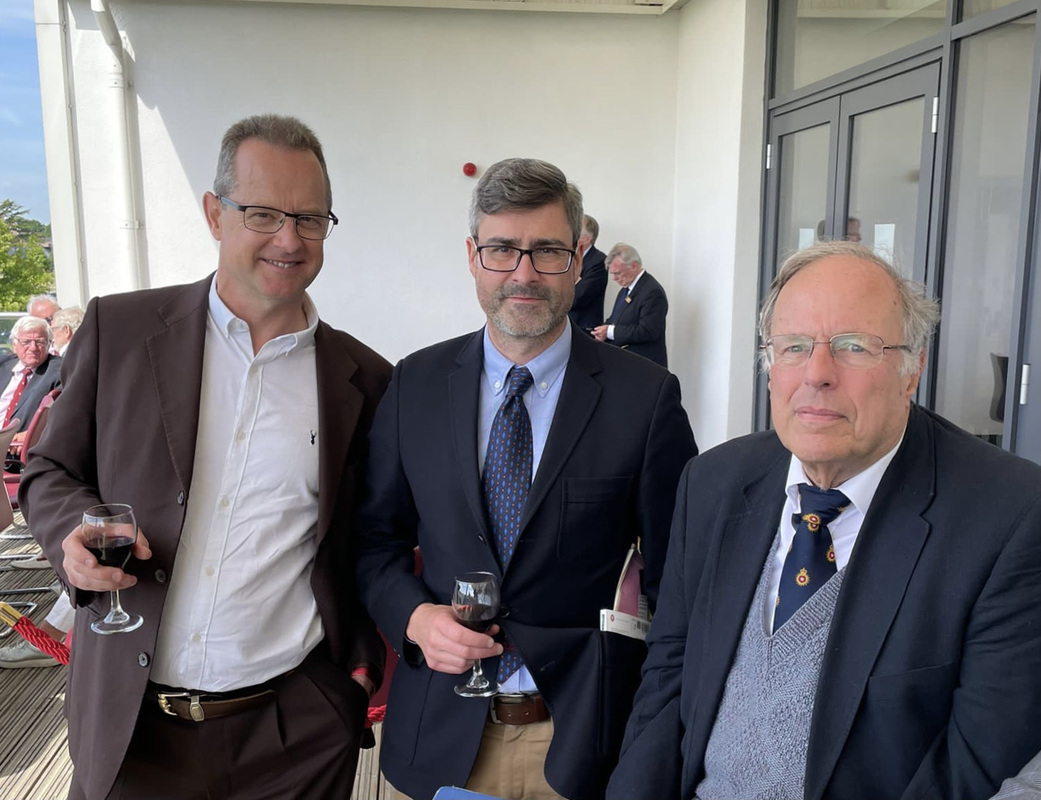 The incoming membership team of Matthew Stevenson (L) and Geoff Levett (C) got to meet up with David Seymour (R), who has worked so hard to take care of our overseas members. As part of the transition to the new automated membership David will be taking a well earned rest from his role and it was a grand occasion for the Society to thank him for many years of service.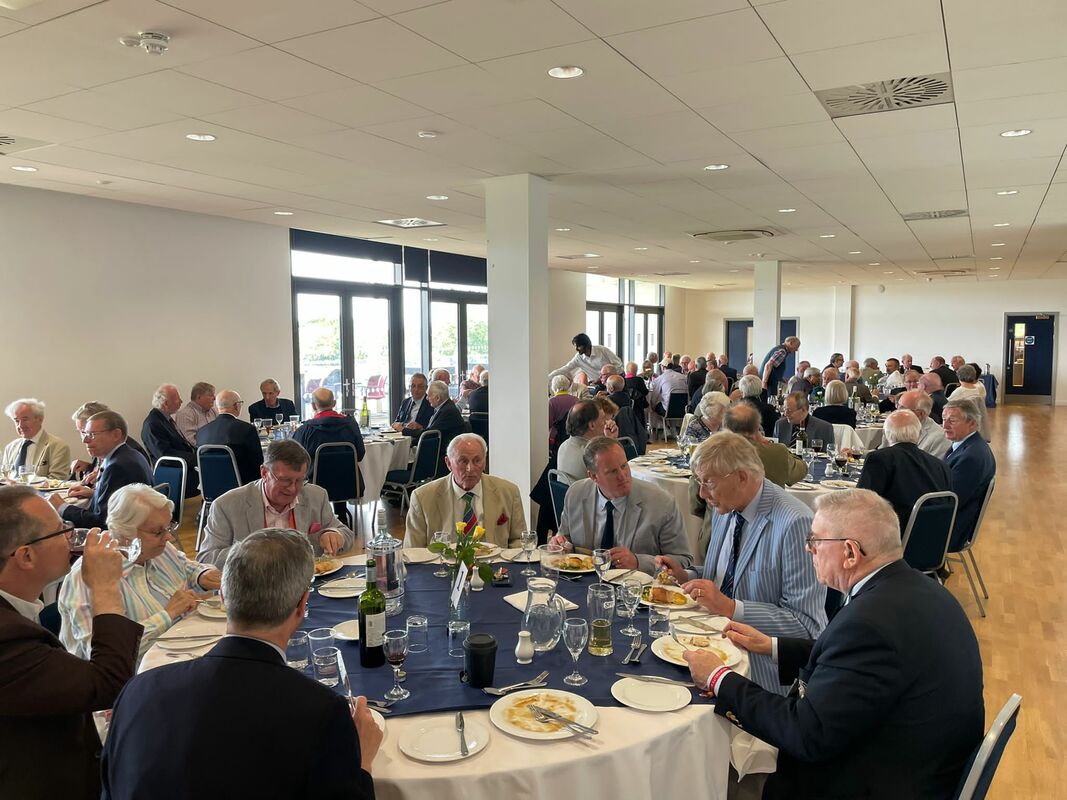 Cricket fans love a good lunch and Kent did us proud with a delicious lunch AND tea taken in our own dining room. Derek made a speech of welcome to un-Kentish members and raised a toast to many more post-pandemic Society socials.